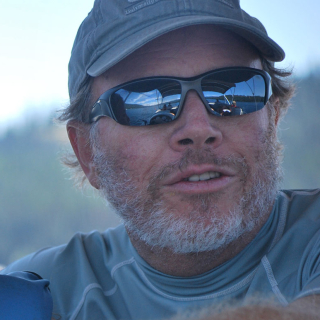 William C. Smith
Professor and MCDB Chair
Email:
w_smith@lifesci.ucsb.edu
Awards & Honors
Beckman Young Investigator Award
Biography
Dr. Smith earned his B.S. (1985) and Ph.D. (1989) degrees from the University of California, Santa Cruz. In his doctoral work Dr. Smith investigated the function of alternatively spliced forms of the pituitary growth hormone receptor. After receiving his Ph.D., Dr. Smith worked as a Fogerty fellow at the Laboratoire de Genetique Moleculare des Eucaryotes in Strasbourg, France, where he studied the retinoic acid receptor in the laboratory of Dr. Pierre Chambon. In subsequent work in the laboratory of Dr. Richard Harland as an American Cancer Society Postdoctoral Fellow he worked on the developmental biology of the amphibian Xenopus laevis. While in the Harland laboratory Dr. Smith developed methods for expression cloning in Xenopus that lead to the discovery of the axis inducing factors noggin and Xnr3. Dr. Smith joined the faculty at UCSB in 1995, and was soon afterward named a recipient of the Beckman Young Investigator Award.
Research Area
My laboratory focuses on morphogenetic mechanisms in the tunicate Ciona. Tunicates, such as Ciona, are invertebrate marine chordates and the closest extant relatives of the vertebrates. All chordates share a common body plan which is comprised of a unique set of organs such as the notochord and the dorsal/hollow central nervous system. One important way in which tunicates differ from vertebrates is that they are much less complex. Tunicate larvae are typically composed of about 2,000 cells, and their organs and tissues typically contain only dozens to hundreds of cells. Tunicate genomes are also smaller and less complex than vertebrate genomes. The embryological simplicity of tunicates has allowed my research group to study developmental processes in a model with a fixed cell lineage, and in which inductive interactions often involve only a handful of cells. Current research focuses on the development of the Ciona notochord and CNS.