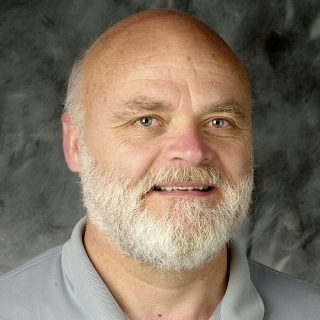 Herbert Waite
Professor
Office:
3154 Marine Biotechnology Building
Education
Ph.D. Biochemistry, Duke University, 1976
A.B. Harvard College, 1971
Awards & Honors
Fellow of the American Association for the Advancement of Science, 2009
Biography
A.B. from Harvard College in Cambridge, MA in 1971; Ph.D. in Biochemistry from Duke University in Durham, NC in 1976; Postdoctoral work at the University of Copenhagen among other institutions. Professor for 12 years at the University of Delaware in the Chemistry and Marine Studies programs before moving to UCSB in 1998. Dr. Waite was elected a Fellow of the American Association for the Advancement of Science in 2009 and is co-leader of IRG-1 for the new Materials Research Science & Engineering Center (MRSEC) at UCSB funded by NSF.
Research Area
Water commonly subverts adhesive performance, and this is well understood in terms of the effect of hydration on interfacial energies. To the extent that the interfacial ingress of moisture is responsible for much adhesive bond deterioration, clean-room technology today is capable of engineering moisture-resistant covalent bonds between an adhesive and an underlying solid surface, though at considerable effort and expense. In contrast, the technology for adhering to surfaces underwater or in chemically-hostile environments is much more limited, yet these limitations do not appear to restrict the wet adhesion of marine organisms. Mussels, for example, routinely stick to all kinds of surfaces underwater using complex fluids that spread spontaneously and exhibit strong reversible interfacial bonding and tunable cross-linking. Similarly, the sandcastle worm secretes microdroplets of adhesive to build a tube-like burrow from sand grains and other particles. The development of a complete, molecular-based understanding of bio-adhesion and its translation to synthetic systems would not only significantly impact moisture-limited performance of current adhesives and coatings, but open up new avenues of materials research in biomedical implants/coatings, infiltration-processed composites, and hydrocolloid clay-based nanocomposites.