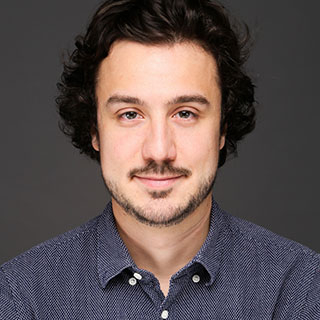 Sebastian Strubl, MD
Years in Lab
2019-
Awards & Funding
Postdoctoral Fellowship, Deutsche Forschungsgemeinschaft
Publications from Lab
Strubl S, Oehm S, Torres JA, Grundmann F, Haratani J, Decker M, Vuong S, Bhandal AK, Methot N, Haynie-Cion R, Meyer F, Siedek F, Korst U, Müller RU, Weimbs T. Ketogenic Dietary Interventions in Autosomal-Dominant Polycystic Kidney Disease (ADPKD)– A Retrospective Case Series Study: First insights into Feasibility, Safety and Effects. Clinical Kidney Journal (in press). 2021 .
Strubl S, Torres JA, Spindt AK, Pellegrini H, Liebau MC, Weimbs T. STAT signaling in polycystic kidney disease. Cellular Signalling. 2020 ;72:109639.
Other Publications:
"Polysialic acid is released by human umbilical vein endothelial cells (HUVEC) in vitro". Sebastian Strubl, Uwe Schubert, Andrea Kühnle, Alexander Rebl, Negah Ahmadvand, Silvia Fischer, Klaus T. Preissner, Sebastian P. Galuska. Cell Bioscience, 2018 Dez.11, Vol.8:64.
"Engineering of complex protein sialylation in plants". Somanath Kallolimath, Alexandra Castilho, Richard Strasser, Clemes Grünwald-Gruber, Friedrich Altmann, Sebastian Strubl, Christina Elisabeth Galuska, Kristina Zlatina, Sebastian Peter Galuska, Stefan Werner, Hauke Thiesler, Sebastian Werneburg, Herbert Hildebrandt, Rita Gerardy-Schahn, Herta Steinkellner. PNAS, 2016 Aug.23, Vol. 113 (34): 9498-9530.