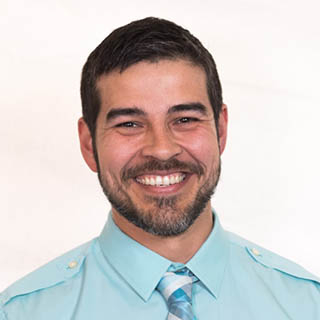 Jacob Torres, PhD
Email:
jacob.torres@lifesci.ucsb.edu
Awards & Funding
Postdoctoral Fellowship, Jarrett Family Foundation
Bio / Publications from Lab
Tonum K, Srimai N, Chabang N, Fongsupa S, Tuchinda P, Torres JA, Weimbs T, Soodvilai S. Pharmacological Effects of Panduratin A on Renal Cyst Development in In Vitro and In Vivo Models of Polycystic Kidney Disease. International Journal of Molecular Sciences. 2022 ;23:4328-4343
Bruen DM, Kingaard JJ, Munits M, Paimanta CS, Torres JA, Saville J, Weimbs T. Ren.Nu, a Dietary Program for Individuals with Autosomal-Dominant Polycystic Kidney Disease Implementing a Sustainable, Plant-Focused, Kidney-Safe, Ketogenic Approach with Avoidance of Renal Stressors. Kidney and Dialysis. 2022 ;2:183-203
Strubl S, Oehm S, Torres JA, Grundmann F, Haratani J, Decker M, Vuong S, Bhandal AK, Methot N, Haynie-Cion R, Meyer F, Siedek F, Korst U, Müller RU, Weimbs T. Ketogenic Dietary Interventions in Autosomal-Dominant Polycystic Kidney Disease (ADPKD)– A Retrospective Case Series Study: First insights into Feasibility, Safety and Effects. Clinical Kidney Journal (in press). 2021 .
Strubl S, Torres JA, Spindt AK, Pellegrini H, Liebau MC, Weimbs T. STAT signaling in polycystic kidney disease. Cellular Signalling. 2020 ;72:109639.
Torres JA, Rezaei M, Broderick C, Lin L, Wang X, Hoppe B, Cowley BD, Savica V, Torres VE, Khan S, Holmes RP, Mrug M, Weimbs T. Crystal deposition triggers tubule dilation that accelerates cystogenesis in polycystic kidney disease. J Clin Invest. 2019;130:4506-4522.
Torres JA, Kruger SL, Broderick C, Amarlkhagva T, Agrawal S, Dodam JR, Mrug M, Lyons LA, Weimbs T. Ketosis Ameliorates Renal Cyst Growth in Polycystic Kidney Disease. Cell Metabolism. 2019;30:1007–1023.
Olsan EE, West JD, Torres JA, Doerr N, Weimbs T. Identification of Targets of Interleukin-13 and Signal Transducer and Activator of Transcription-6 (STAT6) Signaling in Polycystic Kidney Disease. Am J Physiol Renal Physiol. 2018 ;315:F86–F96.
Weimbs T, Schillingford JM, Torres J, Kruger SL, Bourgeois BC. Emerging targeted strategies for the treatment of autosomal dominant polycystic kidney disease. Clinical Kidney Journal. 2018 ;11(suppl_1):i27–i38.