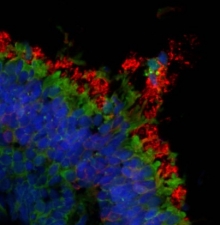 SANTA BARBARA, Calif. - Once thought impossible, a cure for a blinding eye disease is in the works at UC Santa Barbara.
Researchers are in a phase one clinical trial with a procedure that would improve or cure the vision for those suffering from Macular Degeneration. The blinding eye disease is the leading cause of blindness in older Americans and impacts the sight of 20 million people worldwide.
How do they do it?
It's a sophisticated procedure that places stem cells in the back of the eye to repair damaged areas.
Related Links